Limited Promotion| Buy 2 and get extra 15% OFF
(the system will automatically reduce the price during checkout)
The price will be restored to the original price of

499USD

at the end of the one-week promotion
🔥Click "Add to Cart" to get yours and start being an organized person today! 🔥

It is also a wonderful gift for your family or friends 
.
Warranty
 : Free one-year warranty.
Handling time
 >> Ship within 
48 hours
 after payment | Free Returns
Returns
 >> Fast refund, 
Money-Back Guarantee.
When the package is sent >>you will receive the package in about 7-15 working days.

Say Goodbye to stinky, leaky, yucky garbage,  or filling food scraps to rout in landfills. With Nagual you'll be able to turn your waste into nutrient-rich compost in only 1.5 hours.  
Change the way you deal with waste while giving back to the earth. Help us, help earth.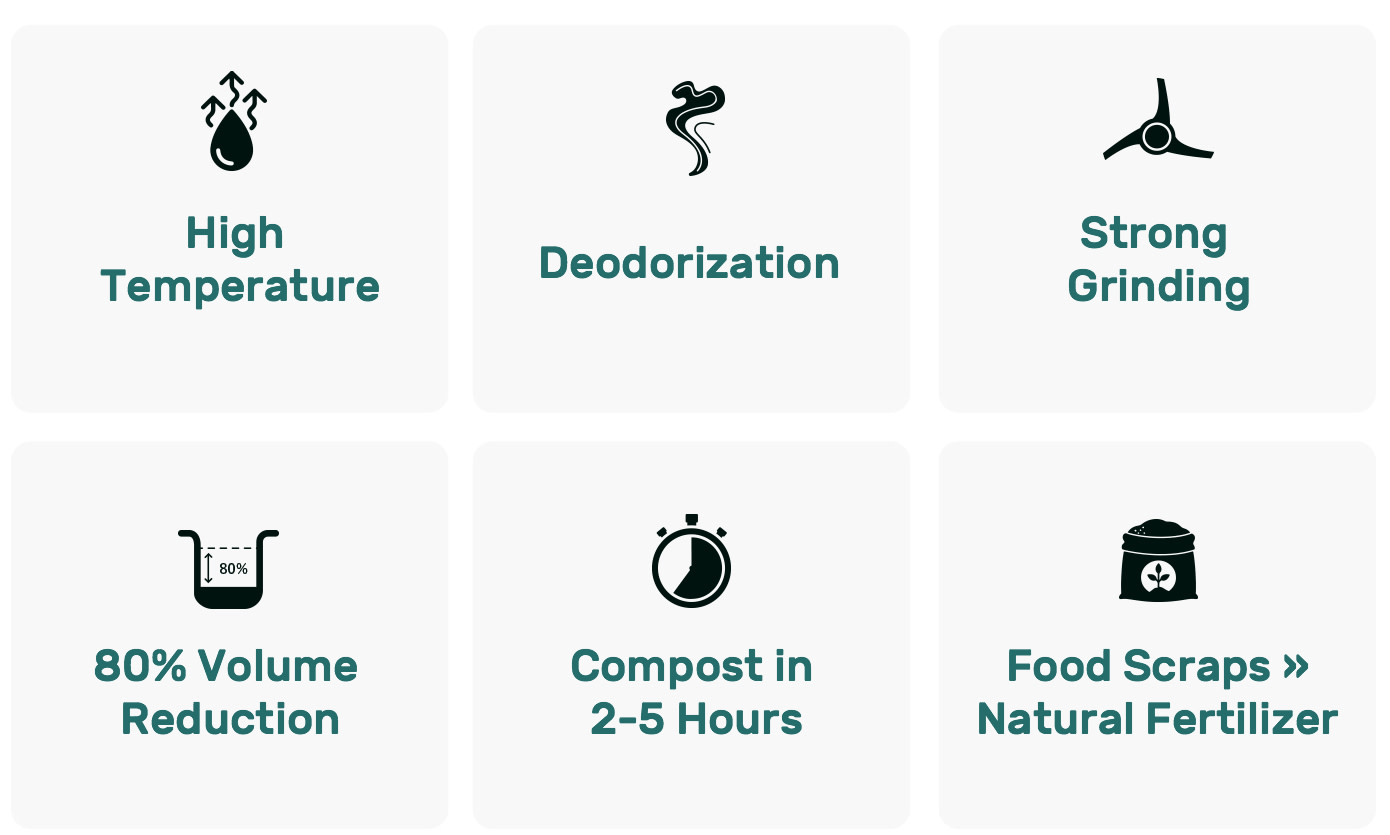 Vineady Smart Composters have already been successfully used in thousands of family kitchens by helping these families deal with their
home waste
that is turned into
fertilizer
for gardens. Nagual Smart Composter promises you
a clean home
in a
eco-friendly
way. 
 The most efficient composter on the market thanks to its
Auto Detects Adjust & Stops
. By just pressing a button, you only need to wait for 1.5 hours to get your home waste turned into fertilizer.


Vineady accelerates the
breakdown
of your
organic waste
into
smaller bits
, similar to how soils are made overtime.  

In addition, NAGUALEP is equipped with
moisture monitoring system
that automatically detects the moisture status during processing and calculates the time required for processing. Since it
automatically stops
after the processing is completed,
no wasted energy
is used.

Food waste contains 70%-80% of liquid that is the source of the smell and attracts insects and wild animals. Nagual's proprietary
heat-drying technology
with its 126 ° C /258.8°F significantly
reduces
the food
scraps volume
and
weight

.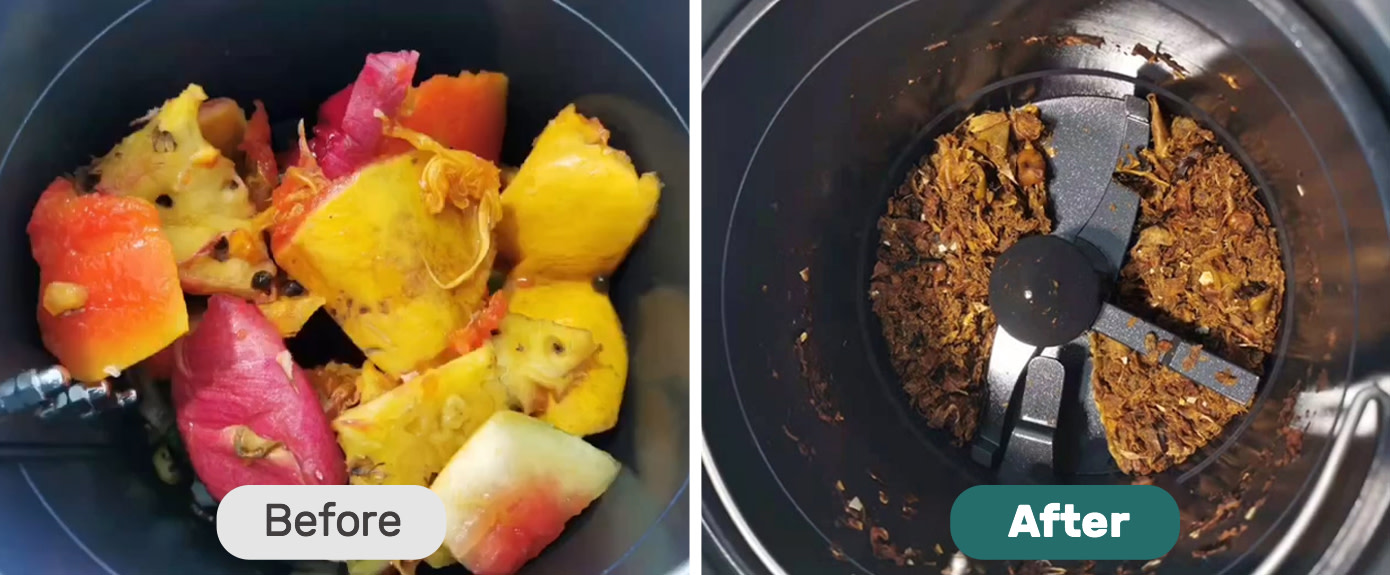 Not only can you significantly reduce the
number of times you take out the garbage
by reducing the amount of kitchen waste, but it also becomes lighter as the water evaporates, making it much
easier to take out the garbage.
Goodbye to the hardships of disposing of kitchen waste so far!

Ever worry or missed garbage collection day? Vineady breaks down waste that you and your families are too busy to take care of.
Vineady breaks down the waste by creating
dried, shrinked and deodorized
final product that are the best homemade fertilizer
free of bugs and odor
. Getting rid of kitchen waste is truly stress-free.  The processed garbage can be used as a
natural organic fertilizer
for plants to grow steadily. You can reduce the amount of swill and easily make fertilizer at home, which is exactly two birds with one stone.

The processed garbage powders can be reused as a
natural organic fertilizer
by spreading on top of or mixing it with soil. Nagual is a kitchen appliance that is friendly to both households and the environment that revolutionized the kitchen.

Kitchen waste disposal is handled with
a single button
fast-acting food waste to compost in just
2-3 hours
. Nagual shortens your personal
waste footprint by 50%
. 
Vineady Smart Composter works fine in any weather conditions & any season. You just need to wait for 1.5 hours to turn your waste into fertilizer. 
Traditional composting stops working during winter or when the weather is too wet/dry, while Nagual composter has no such difficulties. Nagual composter deals with home waste that otherwise will go to landfills where methane is produced due to lack of oxygen. With Nagual composter, you can easily deal with your home waste without going outside. 


Vineady Smart Composter has acquired international certification for its quality. You still enjoy a 12-month warranty.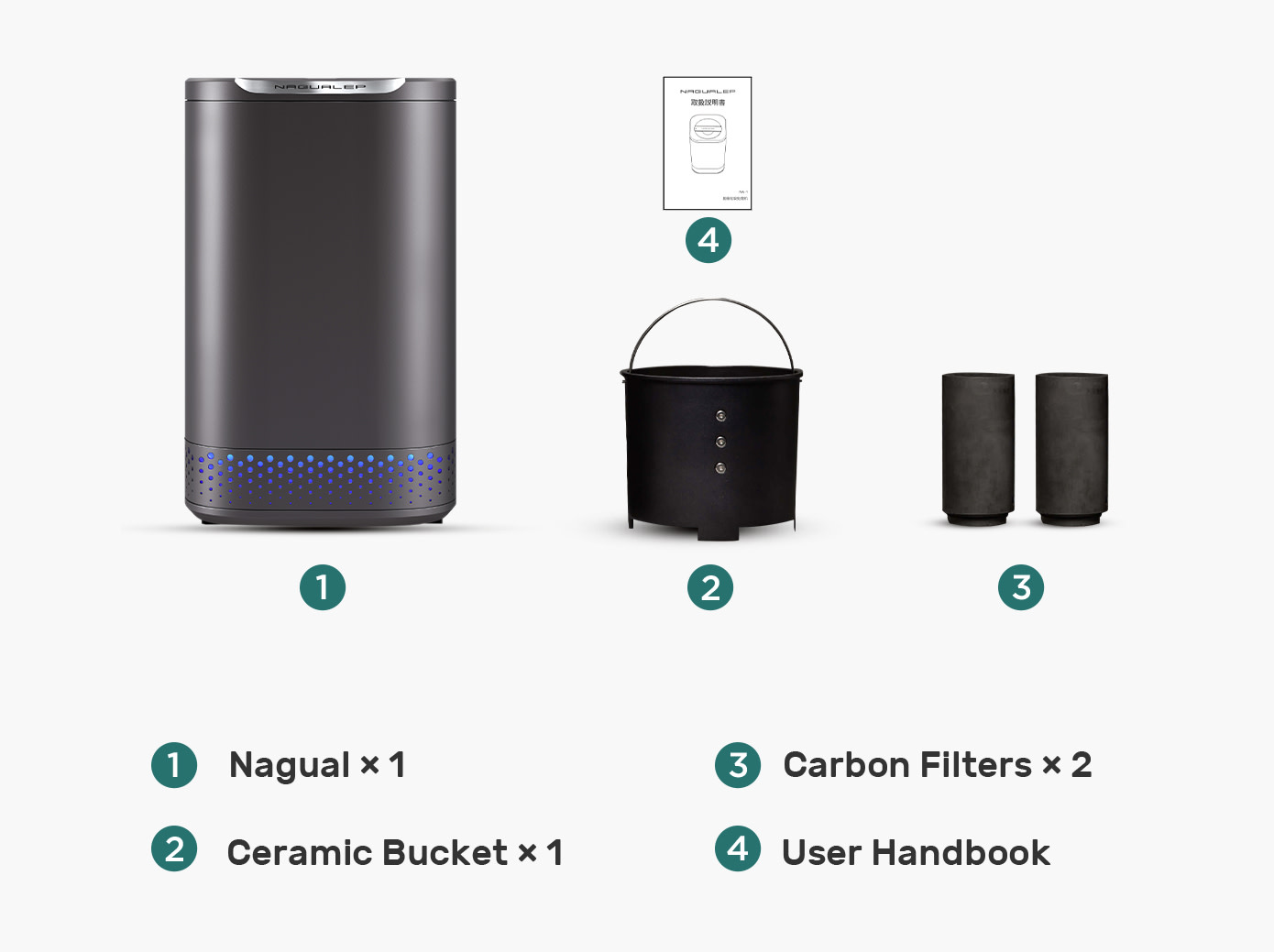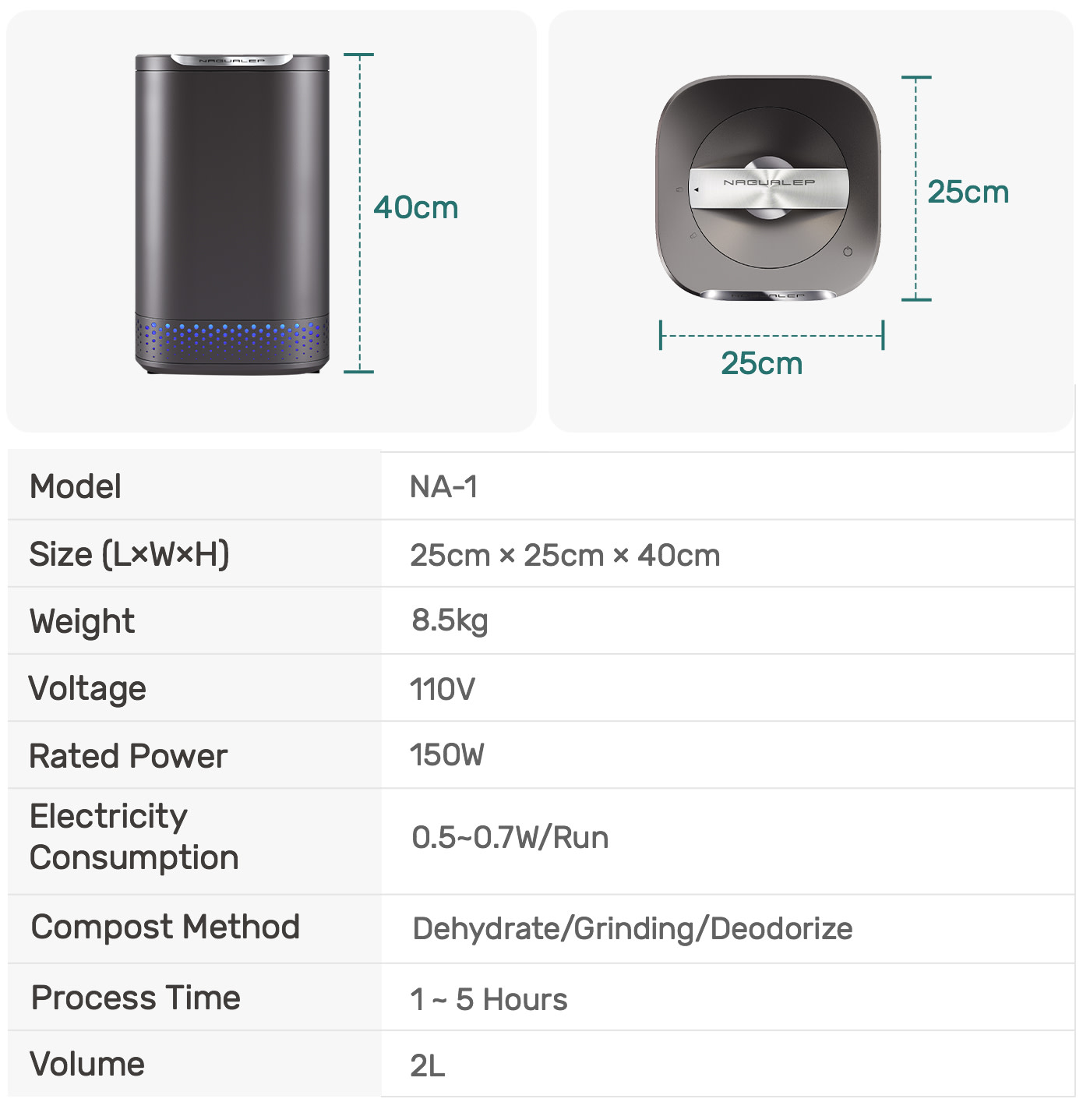 🔒100% risk-free purchase🔥
Handling Time >> The product will be shipped whin 48 hours after payment.
If you are not satisfied with your purchase, just contact us at service@vineady.com. The return and refund processes are simple and risk-free. To learn more about our return & refund policies, please check Refund Policy